Selecting Folder to Process
You can select folder or entire local volume, as well as network places. You are free to process files in a single folder or in all subfolders.
To select a folder, do one of the following:
Click Browse, and select the folder in Browse for Folder dialog.
Type the full path to folder you want to process.
You can include the files in all subfolders by checking Include subfolders checkbox.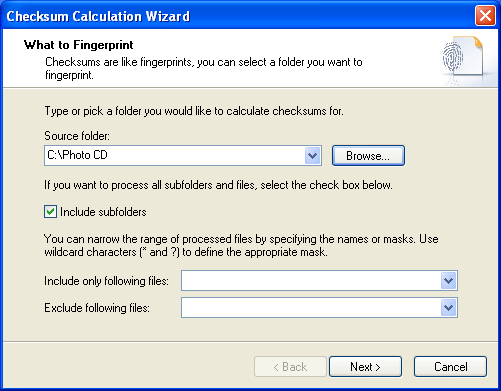 Figure 2. Checksum Calculation Wizard What to Fingerprint page.